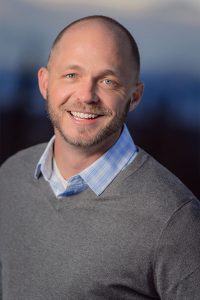 Richard M. Luff, DDS, MSD
Dr. Richard Luff completed his undergraduate studies at Utah State University in Logan, Utah, before attending dental school at The Ohio State University. He graduated first in his class in 2008 and received numerous awards for his accomplishments in patient care and academics. After completing his Doctor of Dental Surgery degree, Dr. Luff joined the U.S. Air Force and was stationed at Elmendorf AFB where he cared for the dental needs of the military men and women of Alaska. During his service, he also completed an Advanced Education in General Dentistry residency. Dr. Luff also completed a two-year residency in orthodontics and dentofacial orthopedics through the University of Louisville, Kentucky, to become an orthodontist. He has practiced orthodontics since 2014 in Anchorage and since 2017 in Wasilla.
Dr. Luff is a lifelong learner, constantly striving to improve as a clinician through continuing education and collaboration with other dental professionals. He is a member of the American Association of Orthodontists®, the American Dental Association® and the Alaska Dental Society. He is also the past president of the Mat-Su Dental Society. Dr. Luff is excited to be able to utilize his talents for creating beautiful smiles to benefit the people of Alaska. He is committed to providing world-class care in a warm and caring environment and to utilizing the latest technology to take care of his patients and provide beautiful results.
Dr. Luff currently resides in Palmer, where his wife's family has lived since the 1940s. They have three children (Avery, Clyde and Lawrence), one cat and one yellow Lab. He loves the outdoors and spends most of his free time fishing, skiing, rafting, ice climbing and anything else that gets him into the wilds of Alaska.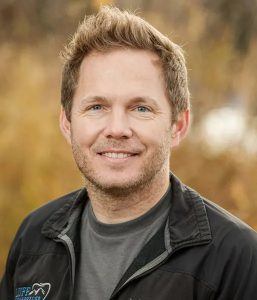 Dr. Kelvan "Cliff" Luff attended dental school at the University of Texas Health Science Center at San Antonio, where he experienced a diverse and well-rounded dental education. Dr. Cliff applied himself effectively to his academic and clinical studies, ultimately graduating in the top of his class in 2010 and receiving a number of awards and honors. Following his graduation from dental school, he completed his orthodontic residency at the University of Florida.
After completing his orthodontic residency and training in 2012, Dr. Cliff and his family moved to Denver, Colorado, where he practiced orthodontics for four years, gaining valuable experience and expanding his orthodontic understanding while helping establish and grow multiple practices throughout Colorado, Texas and Wyoming.
Dr. Cliff continually advances his education and training to stay at the forefront of the orthodontic field. He is a member of the American Dental Association® and dedicated to providing his patients with beautiful smiles that will last them a lifetime.
Dr. Cliff and his wife, Courtney, have been married since 2003, and they have three children, Jackson, Lexi and Dayley. Courtney is actively involved in the community and at their children's schools as a substitute teacher and volunteer. Dr. Cliff's own interests include traveling, woodworking and almost anything outdoors. Dr. Cliff speaks Portuguese fluently and Spanish semi-fluently.